Transformed a three bedroom colonial house that was broken down and in disrepair into an updated and bright home.
When we purchased this home it was in need of some TLC, because it had been left in a state of disrepair and need of upgrades. Our team completely renovated the bathrooms, upgraded the kitchen, updated the basement, and refreshed the interior paint. Light fixtures were replaced and new ceiling fans in all bedrooms. New flooring in the attic, basement and kitchen. On the exterior we cleaned up the property from overgrowth, replaced lighting, and created a new front garden for plantings.
The result was a house that was transformed into a bright and welcoming home.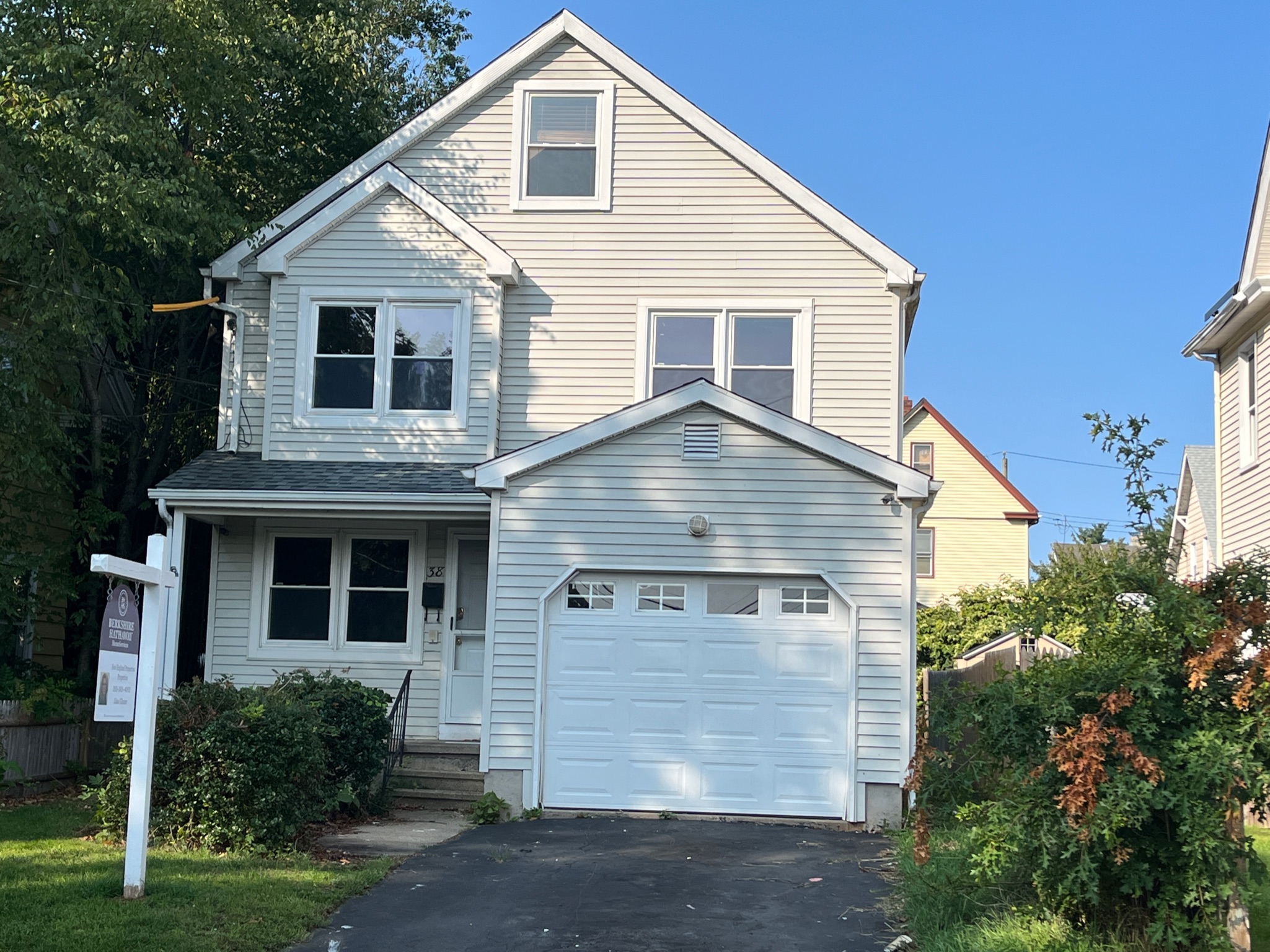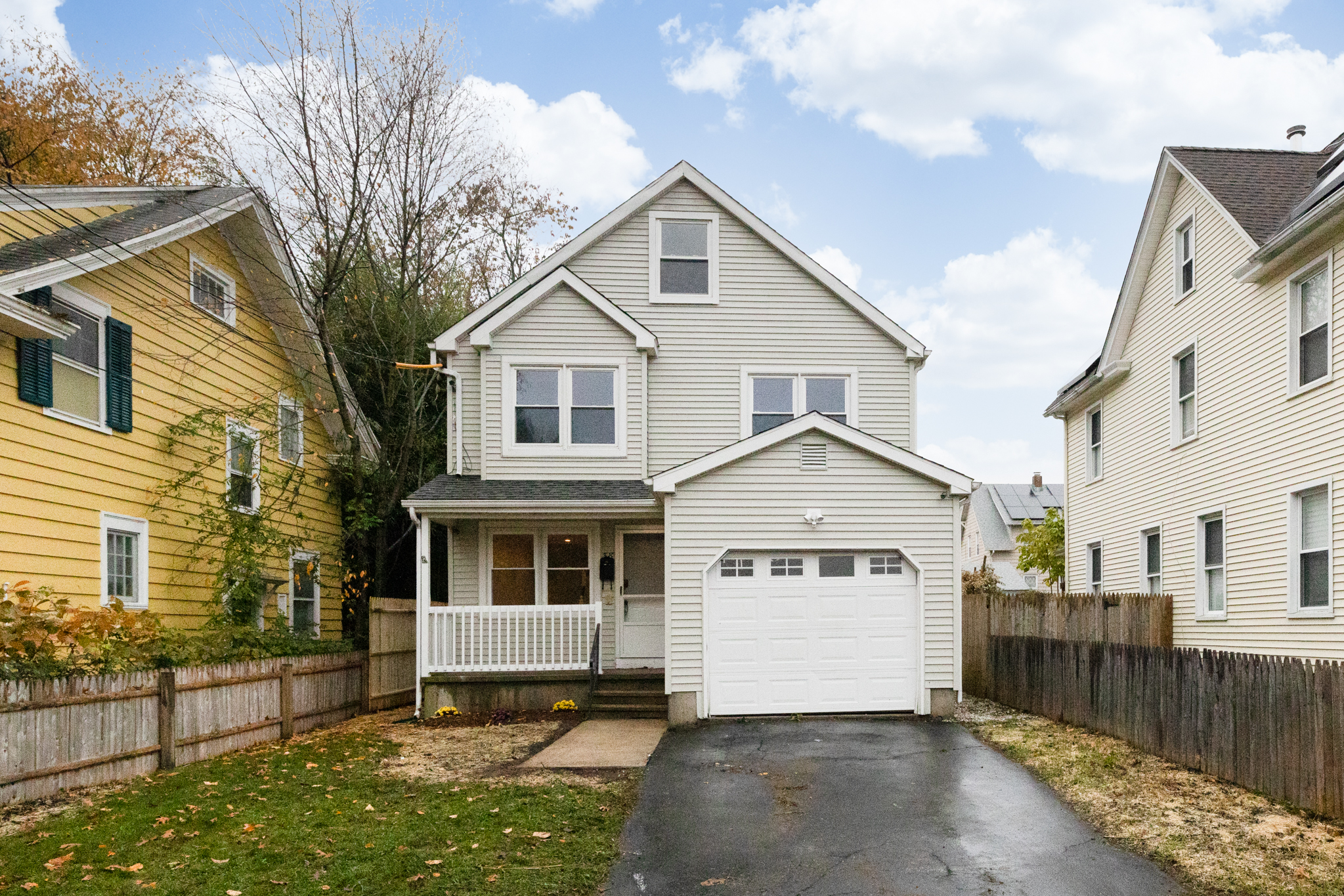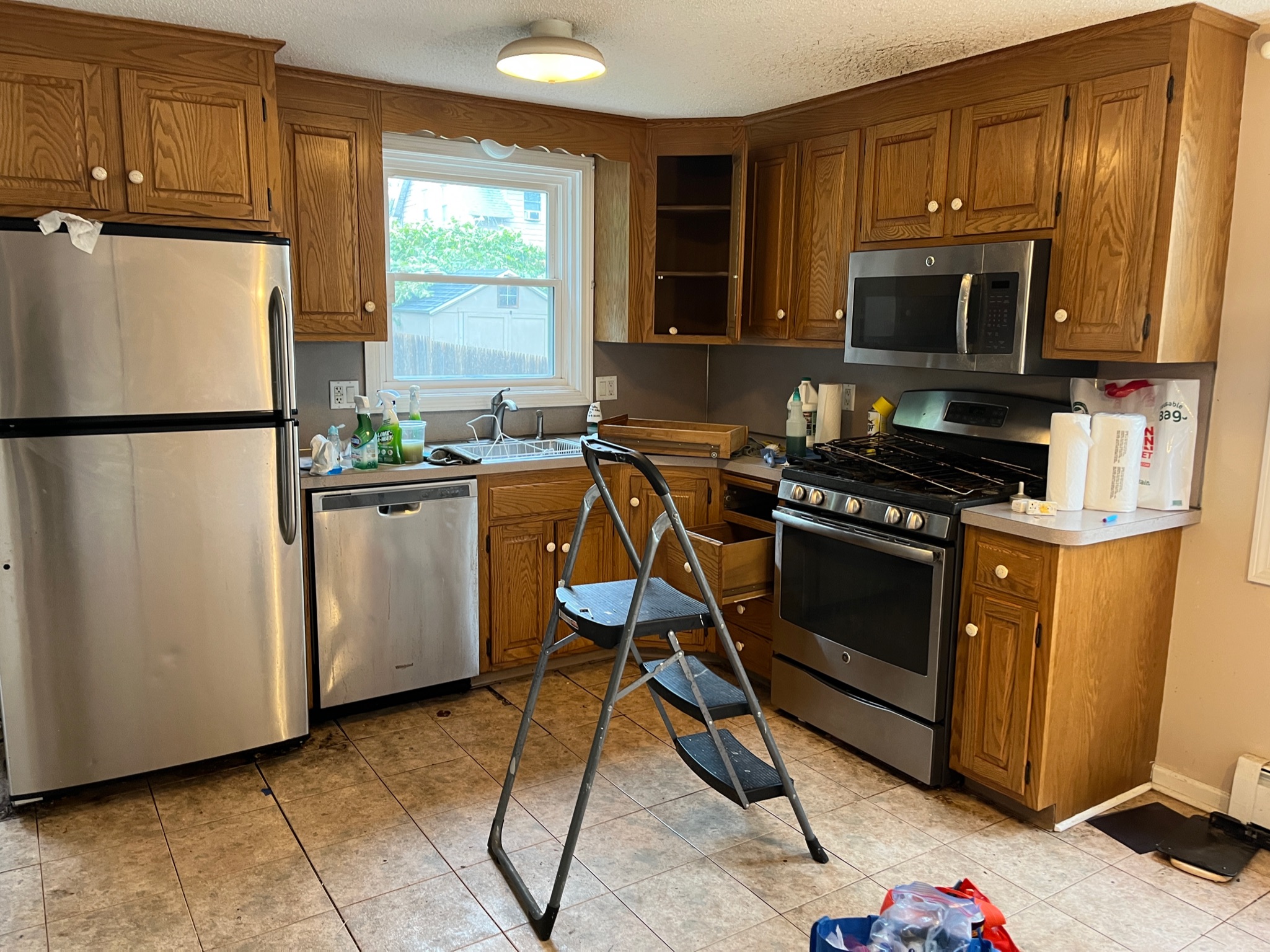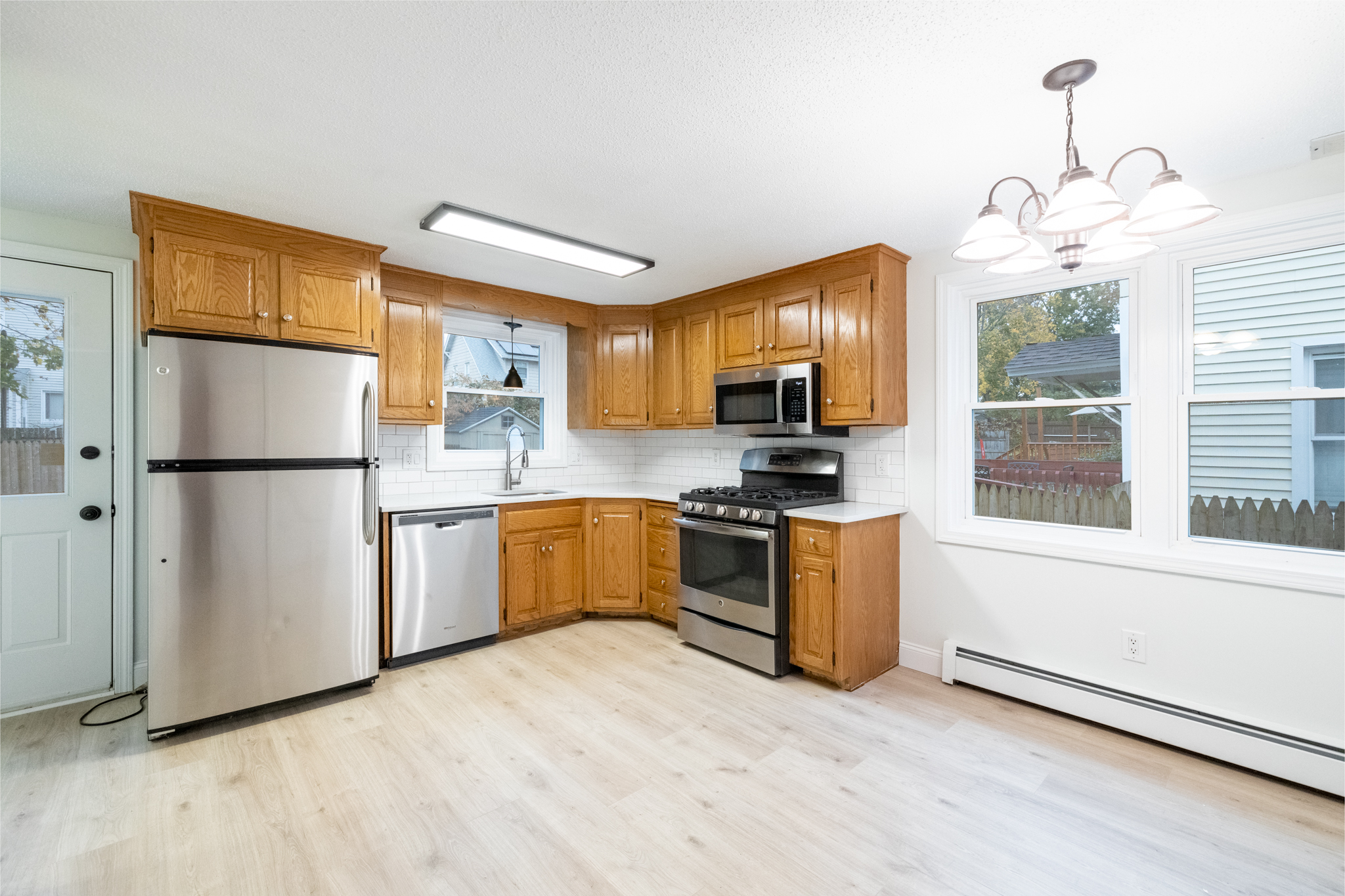 Before & After - Living Room